Do you have old crayons at home, which can't be used anymore because they are too small? Here you have an amazing way to upcycle your old and broken crayons!
You will need:
Silicone mould in a design of your choice

A selection of different coloured crayons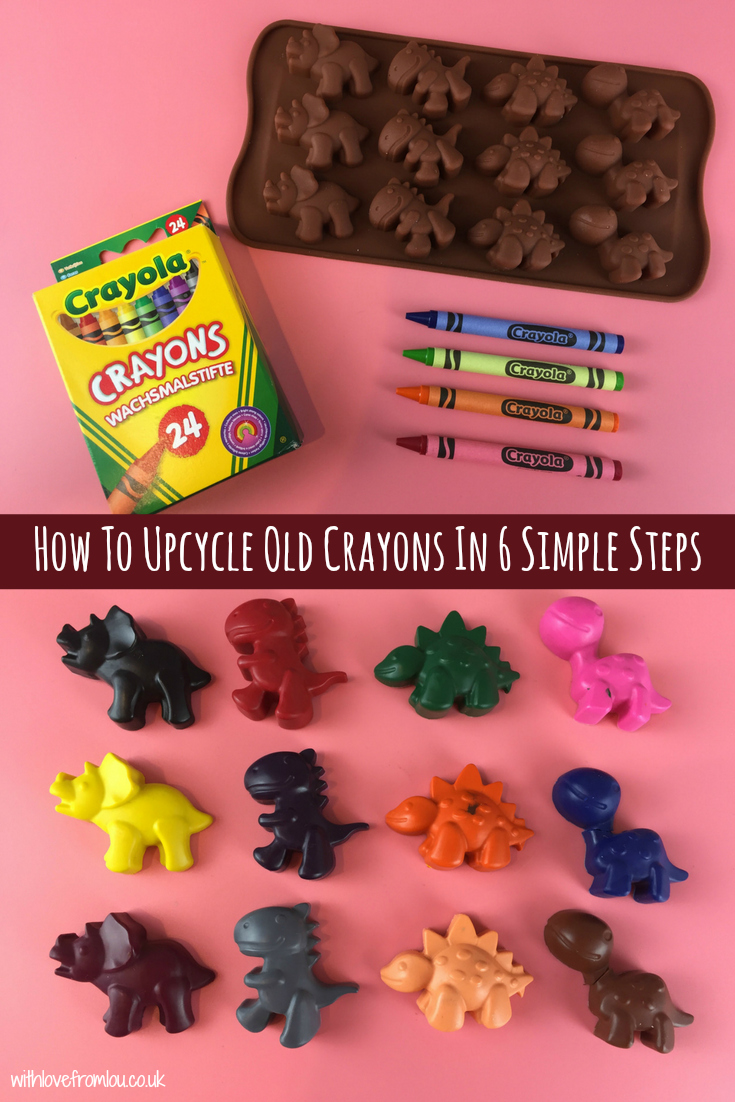 1. Pre-heat oven to 100°C. Next, work on removing the wrappers from the crayons.
2. Break the crayons into small pieces and fill each of the spaces in the mould with them. The smaller the pieces, the quicker and easier they melt when we put them in the oven. Make sure you overfill each mould slightly, as they will melt down and take up less space.
3. Place the mould on a baking tray and bake in the oven for around 10-12 minutes, or until the crayons have melted completely.
4. Remove the baking tray from the oven very carefully, so as not to spill any of the melted crayons. Leave on a flat surface to cool for a few minutes (this parts should be done by an adult to prevent children from burning themselves on the hot oven).

5. Once the crayons have started to cool down, transfer the mould to the freezer for around 20 minutes
6. When the bottom of the mould is completely cool, it's time to release the crayons from it. Do it very carefully if you don't want to break them.
And then, enjoy your new shaped -crayons! 😉
If you like it, you can try with other moulds and shapes.