17 de November del 2021
Mathematics and the power of digital learning tools
Mathematics and the ability to abstract
It's said sometimes that successfully achieving the mathematical proficiency required in high school is not available to all students. It is true that the discipline has a high abstract content and that not all students walk at the same pace.
How can we accelerate the pace of learning mathematics? 
We have tools that can help us in this learning process and help us turn the abstract into concrete. Learning can also be exciting and inspiring if the student finds in these tools the opportunity for creativity and connection with the real world.
Geogebra is an excellent free mathematical application software that can help the student to interpret geometrically algebraic formulations that have a lot of application in the real world. Being able to convert the letters into geometric shapes and be able to modify them by varying certain parameters, with the interactivity and programming capacity that this software offers, allows the student to establish a high connection between the number, the formula and the concrete and real meaning they have. 
Examples and resources for algebra, geometry, and interactivity
There are numerous examples developed as resources to apply in the classroom, in the following link you can see some of them. 
A possible exercise that can be creative and inspiring for the student is tracing the profiles of bridges and pedestrian walkways. Suspension bridges in particular have a pseudo-parabolic layout that allows for research work where students connect second-degree equations with this peculiar geometry that we are so amazed when we walk through it. They attract us both for their beauty and their structural efficiency, and they also have a truly gripping story behind them.
In the following images we can see a photograph of the Portugalete bridge and a possible activity that can be carried out with 3rd and 4th year high school students, where algebra, geometry, and interactivity are combined: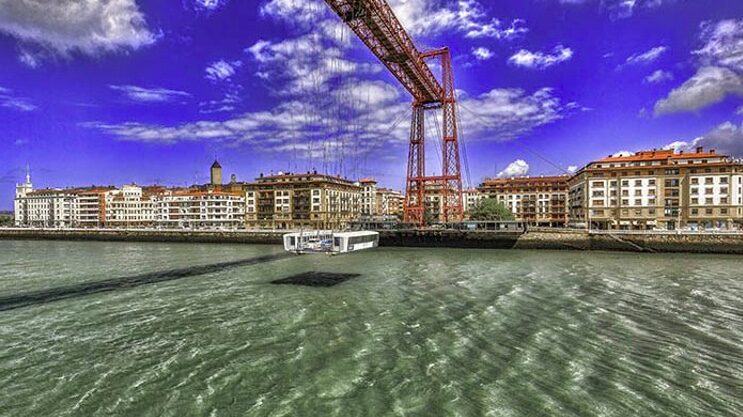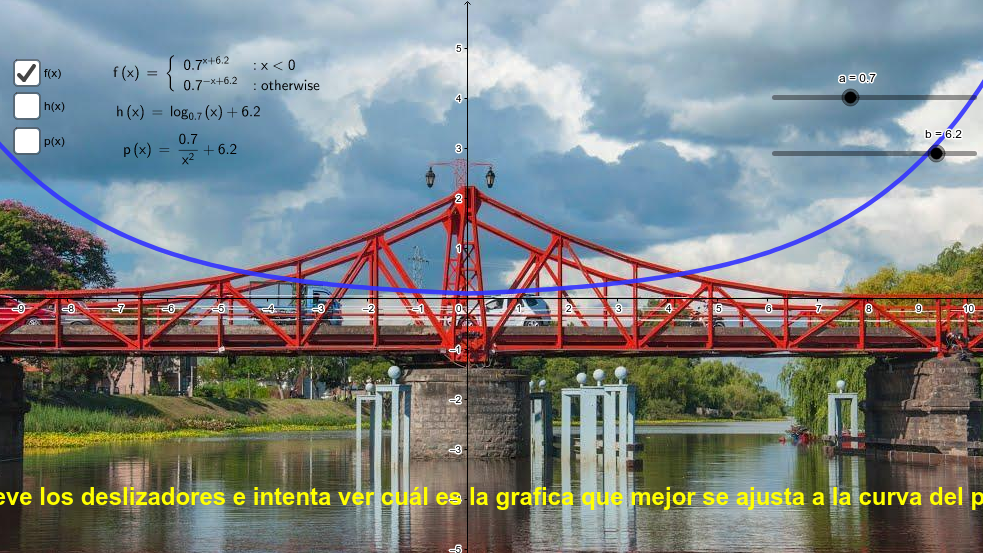 In short, the technological world can and should be explored by students to facilitate understanding and learning of the subject, either at school or at home. It helps to achieve a more meaningful knowledge of the mathematical discipline in a more motivating and enriching way.