29 de January del 2022
A look at bullying
Before writing this article, some of my former teachers admitted that 25 years ago they would not have been upset or suspicious any way upon hearing a simple phrase such as: "Teacher, I can't find my pencil case."
However, today we know that this can constitute the beginning of a breakdown of fellowship that, if not addressed in time, can grow into a very serious problem. "Teacher, it is not at home either." Surely our pulse has accelerated here. How many had also been scolded at home for being clueless! Let us help our children to find "their things" because that is what educating is about and because if we do not, then in the long term we all will lose.
In the century of nanotechnology, teachers and parents also must be aware of connecting any small, isolated event with a possible case of bullying.
It is not easy, so we must stay one step ahead and repeat every day the importance of fellowship within the Formation School Plan. Questions like "Do I treat my family and friends well?" "Do I ask for things with a "please"?" must appear in the consciousness of all of us and we must never take the answers for granted. We should understand the world from a nano-ethical perspective. We live in a world of small decisions and therefore teaching our students and children to stop and think before speaking or acting is vital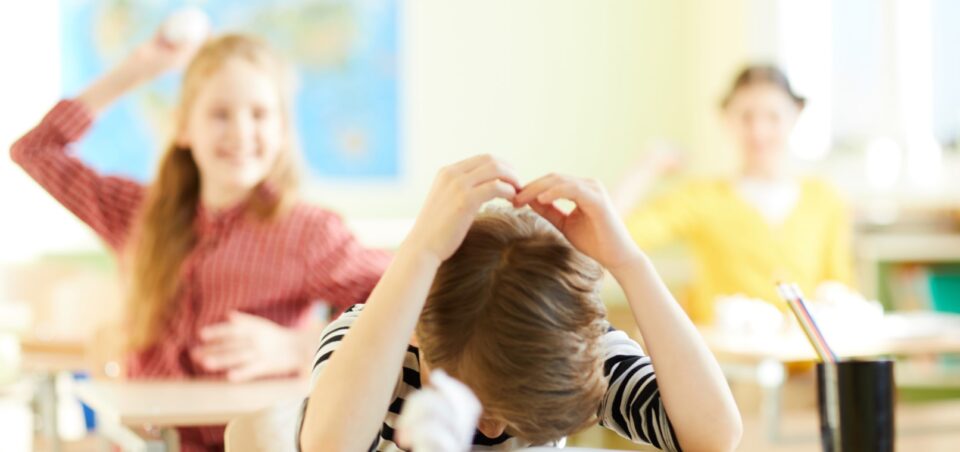 This is how many cases of bullying start
As I said, at school bullying problems often begin "innocently," disguised as jokes or games that continue over time until they generate daily conflicts and, consequently, quarrels appear, that is, states of hostility between students that can lead to bullying if they are not stopped in time.
It is very common to find children in the 4th grade of Primary who remember fellowship problems beginning in kindergarten. These "childish games" can include the use of nicknames that lead to insults, not letting someone play because the ball owner has been offended previously, jokes with a hidden barb, and fighting games that usually end in real fights.
Prudence to investigate before pointing the finger at the harasser, the witness, or the victim
Many times, as in suspense thrillers, the roles of victim, witness and stalker are difficult to distinguish, and we adults can become desperate when our child comes home saying that they didn't let him play or that the usual child has hit him again.
We can be calm because in Primary these difficulties are usually cause-effect conflicts that cannot be called bullying, and there is nothing more to worry about because they occur in the course of direct relationships and can be resolved in situ, so we have to work as a team informing itself from different points of view until we succeed in closing the circle.
If we find ourselves in such a situation, it is very important not to form a sweeping opinion, much less a value judgment, until we have spoken with the teacher. For the teacher this takes detective work because the same child can begin as a witness, then a stalker and finally a victim, hence we must worry about what our youths see, what they hear, what they say and of course what they do. The teacher is the one who can best give us a vision and objectives to work towards, day by day.
Problem solvers: knowing to prevent bullying
It is our obligation to know our students and children deeply. In some cases, children who are more energetic or hyperactive are more likely to encounter these types of difficult situations. Children with a high level of impulsivity that I would call WBV (witness, bully, and victim), or WVB, because by imitation in a given context we know that we are all capable of the worst and the best, so in some cases they know and have lived all three stages. The quote from "Man's Search for Meaning" by Viktor Frankl comes to mind, "Man is that being capable of inventing the Auschwitz gas chambers, but also the being that has entered them with a firm step and whispering a prayer."
The example I use in one of the talks I give to 5th graders is much closer to daily experience. A child accidentally hits another with his backpack and immediately apologizes to him. I ask them "What would you do if you were the child who was hit?" For each wrong action, we are folding a paper that represents the person without emotional or physical damage. At the end of the talk, the paper has been folded and no matter how much we stretch it (some have told me that they have ironed it at home) the traces of pain remain forever as ashes, as in real life.
Know the circumstances of others to understand them
The story continues. The boy in the example doesn't think the one who hit him is telling the truth and slaps him back. To the question "What would you do now if you were the boy with the backpack?" Almost everyone responds, "Hit him back." You would have to see their reaction when they discover that this child has not believed him because he is being bullied by more children in his class and they always lie to him! He is tired of being beaten and that is why he desperately defends himself! Knowing this, no one would slap him back. This is a case study in how bullying can worsen towards the same subject if we do not detect it in time, leaving serious emotional consequences. We know that we must prepare our children to suffer, that is why managing what does not make me feel good is important.
What should we do? Before hitting… breathe, analyze, and think about how you can help resolve the problem. You are neither a victim, nor a witness nor a stalker; you are a problem-solver and that is why you are in Viaró and in this world. In the end, we all agree that talking to a teacher or adult is always the best option and that turning the other cheek has a feeling of absolute greatness in many cases.
The best vaccine against bullying: communication
As you have already found out, a good vaccine against these problems is to teach our children and students to communicate concretely and, above all, to teach them to lose their fear of asking for forgiveness.
This is another step forward. As we said before, the child who has not forgiven something that happened in kindergarten has a problem, because his state is not balanced with respect to another, and we must help him to solve this problem by explaining our weaknesses, mistakes, and strengths; sincerely asking for forgiveness is for very strong people and forgiving even more so.
These quarrels and escalations of rivalry between students can be interrupted with the work of all the parties involved, with patience and by promoting routines that favor good treatment. A definitive solution requires the application of emotional intelligent (from time to time), especially if the case, unfortunately, concerns children with a high degree of sensitivity. Viaró has a Guidance Department that can give us more exact guidance in the management of each problem.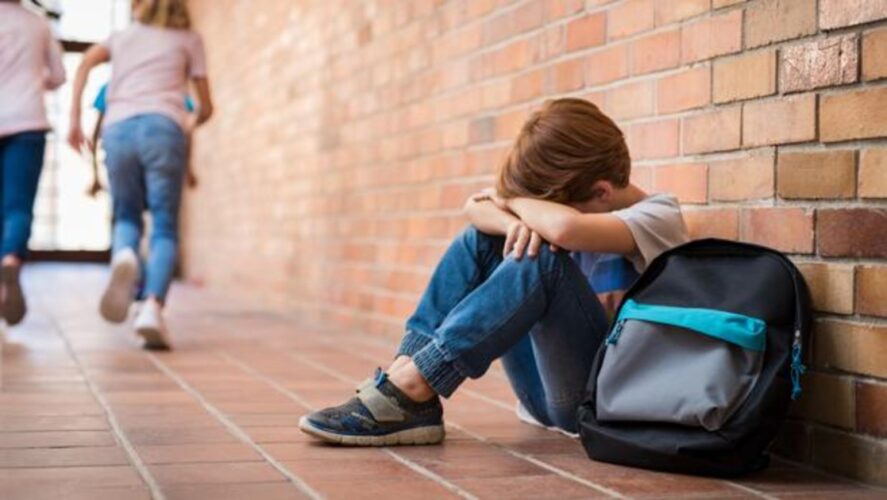 Emotional education to be balanced people
In recent years, emotional intelligent education has reappeared because it is very important to give strategies to the youngest on how to connect our moods with the situations and the given context. Thus, we give them guidelines on how to be balanced, relying on human sensitivity as another point in common among all of us, hence the role model is very important at these ages.
In conclusion, to create a suitable environment with the goal of serving others is to lay the foundation for good future relationships. Always stay one step ahead, but if a problem ever appears, take advantage of it to educate.
Quim Carreras, who guided my first steps in Viaró, welcomed these tiny daily problems and helped me to see their importance, because for him they were perfect teaching moments. So, when we see mistakes made by our children and students, instead of despairing, let's motivate ourselves and take advantage of them to reinforce the good that is in them, whether they are victims, witnesses, or stalkers.