In our educational project, at Viario School we give special importance to our English classes where every day our students learn new vocabulary and open their ears to the English language through our daily routine, classic stories, nursery rhymes and different projects.
Our English classes are full of creative activities where we use different tools to achieve the objectives of each level.
The Magic of Puppets
Learning through play is fundamental to our children's education, when children are highly engaged this leads to better learning experiences, helping to promote children's development further. Puppets help to stimulate children's imaginations as well as encourage creative play and discovery.
Puppets open a door to a child's imagination allowing them to create, explore and flourish. Breathing life and fun into classroom learning, puppet play is a powerful teaching tool in early education settings.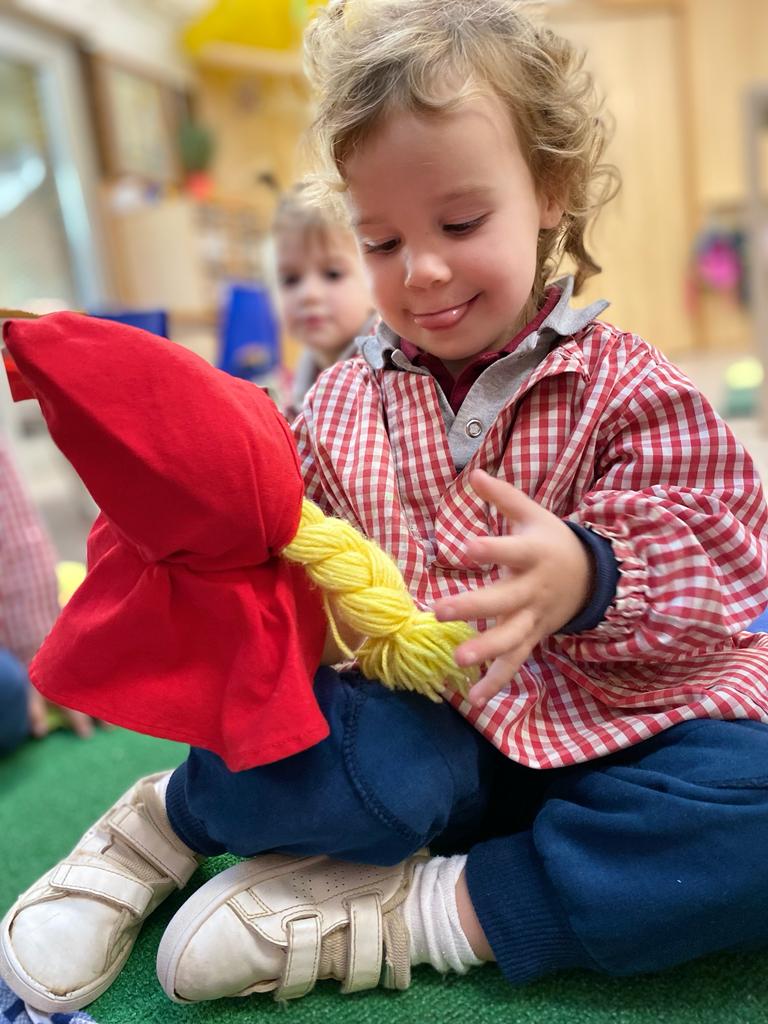 Children are more open to learning when they are having fun, and puppets offers an entertaining approach to introducing new concepts to children. Puppets can act as role models for behaviour and emotional regulation, and they can boost communication skills through structured and playful teacher-led opportunities.
Puppets offer to our children an opportunity for role-playing that allows them to explore new personalities, and ideas and develop their imagination.
10 Benefits of using Puppets in the classroom
1-Emotional Development
Puppets can teach children about their emotions.
Children can interact with the puppets as they share their ability to be happy, sad, angry, funny or scared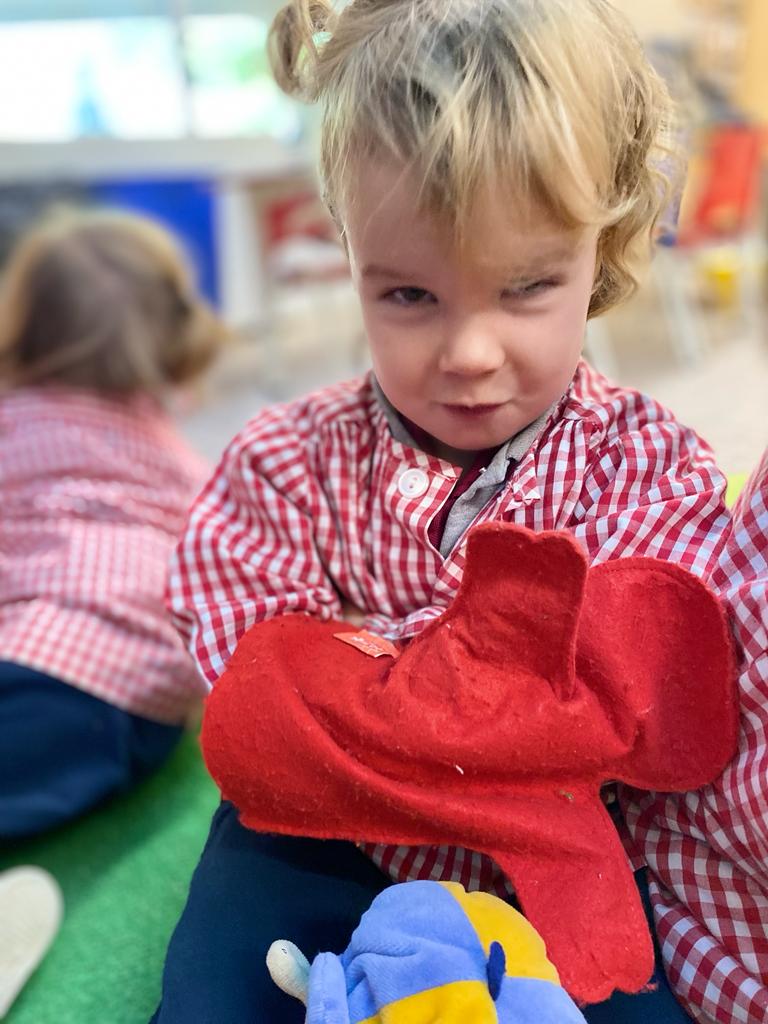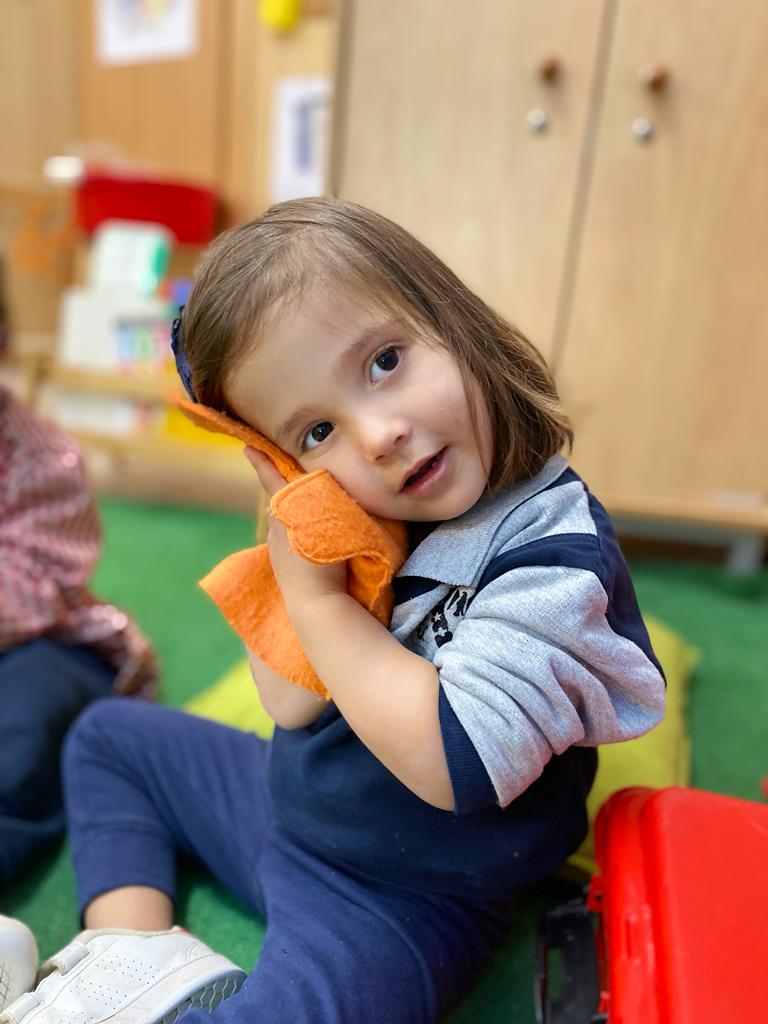 Puppets are great tutors. The puppet on your hand can encourage the child to listen to it as it gives instructions or tells a story.
Puppets can help children to learn, stories, rhymes and songs as they imitate the puppet too. 
There are a number of motor skills that children can improve through playing with puppets. The fine movement required to wear a puppet helps with dexterity and using fingers to manipulate the puppet improves fine motor coordination.
Puppets help with eye-hand coordination as the puppet is made to walk and move in different directions.
All these skills improve balance and directionality as the child has great fun playing with the puppet.
Puppets can increase children's communication and social skills by providing structured opportunities to interact. Children can also practice these skills by using puppets to interact with other children.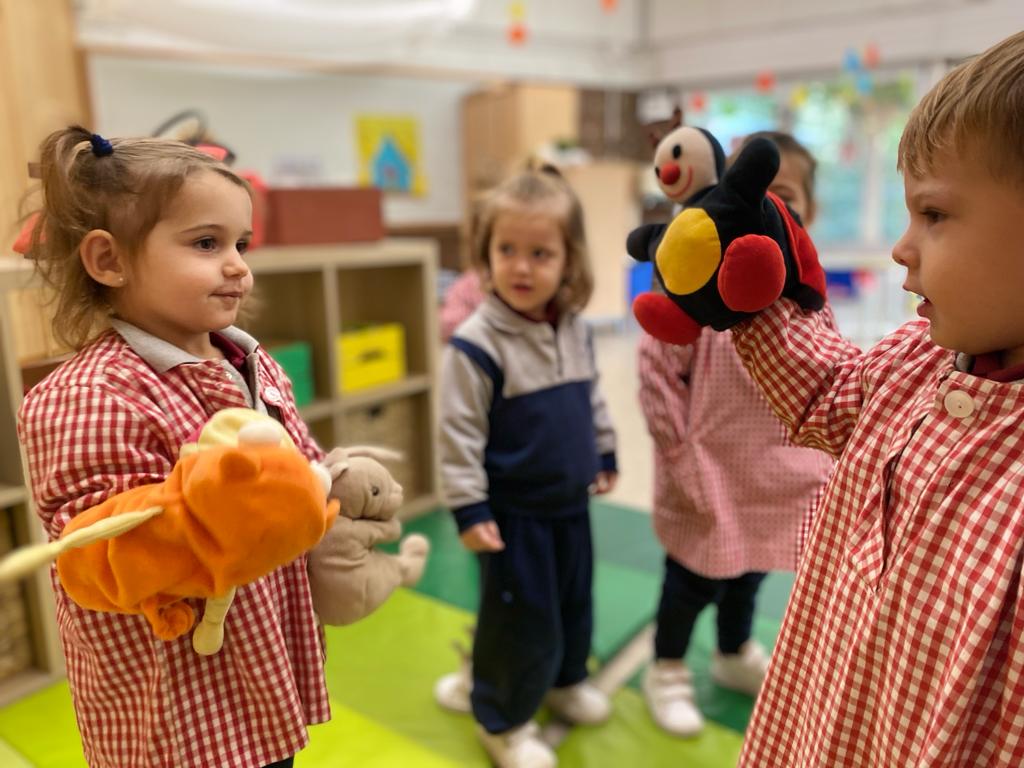 5- Music appreciation
Puppets can make music and creative movement more interesting and can teach children the words and movements to new songs.
6- Encouraging creativity
Children can use puppets to come up with stories, scenarios, and creative ways to solve problems and also children can tap into their imaginations to create their own stories.
7- Guidance
Children can learn appropriate behaviors by watching the puppet's example, or the puppet can introduce and explain classroom rules.
8- Concentration
Using puppets has increased the children's concentration, allowing us to provide more learning opportunities as they engage for longer periods of times.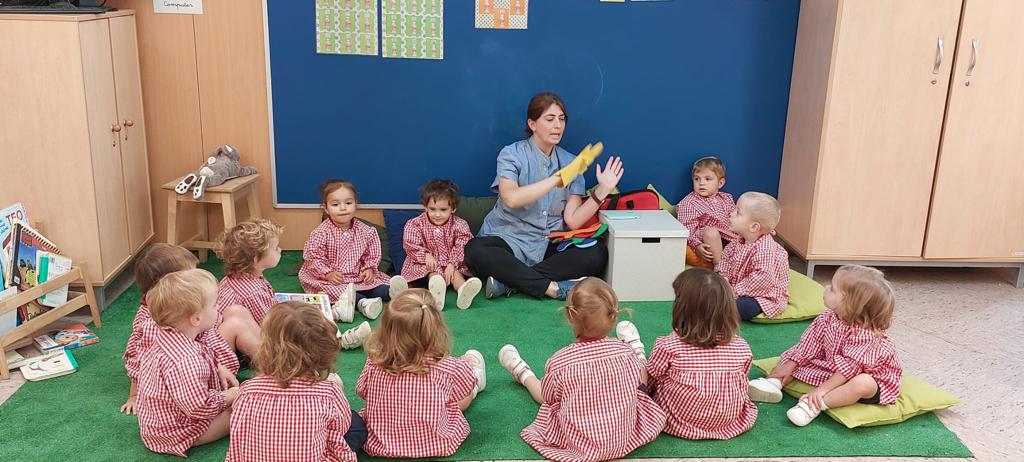 9- Language Development
Children love to have 'conversations' with a puppet. Each verbal interaction with their puppet will encourage language development.
Children who are generally shy really benefit from the opportunity to let the puppet be their voice.
It is also possible to have a conversation between two puppets. Wearing a puppet on each hand enables to have a dialogue going on between two puppet characters.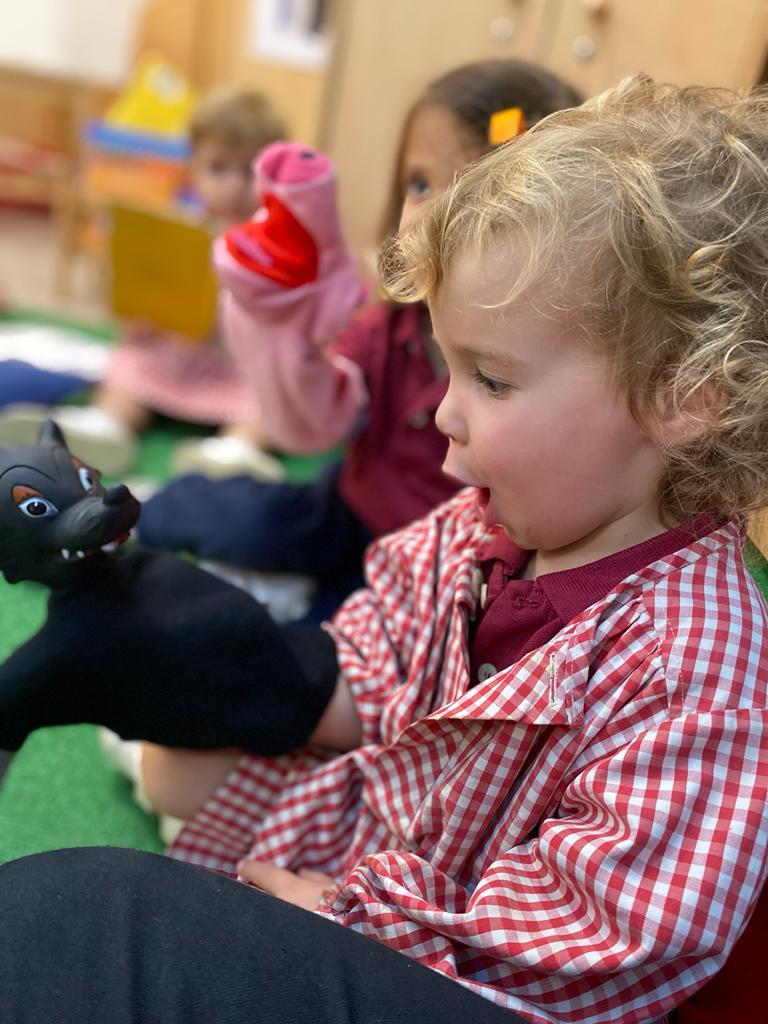 The traditional stories that are represented with puppets, talked about values such as tolerance, generosity or kindness. They usually convey a positive message to children.
As you can see, at Viaró Infantil, we enjoy English classes as part of our daily activities and a lot of learning is integrated into them. Through stories, nursery rhymes, games and different tools.
There are many ways to help the kids to acquire new knowledge and consolidate it in a fun way.
Using puppets is a wonderful option if we want our children to develop certain skills while having fun.
Andrea Power
English Teacher