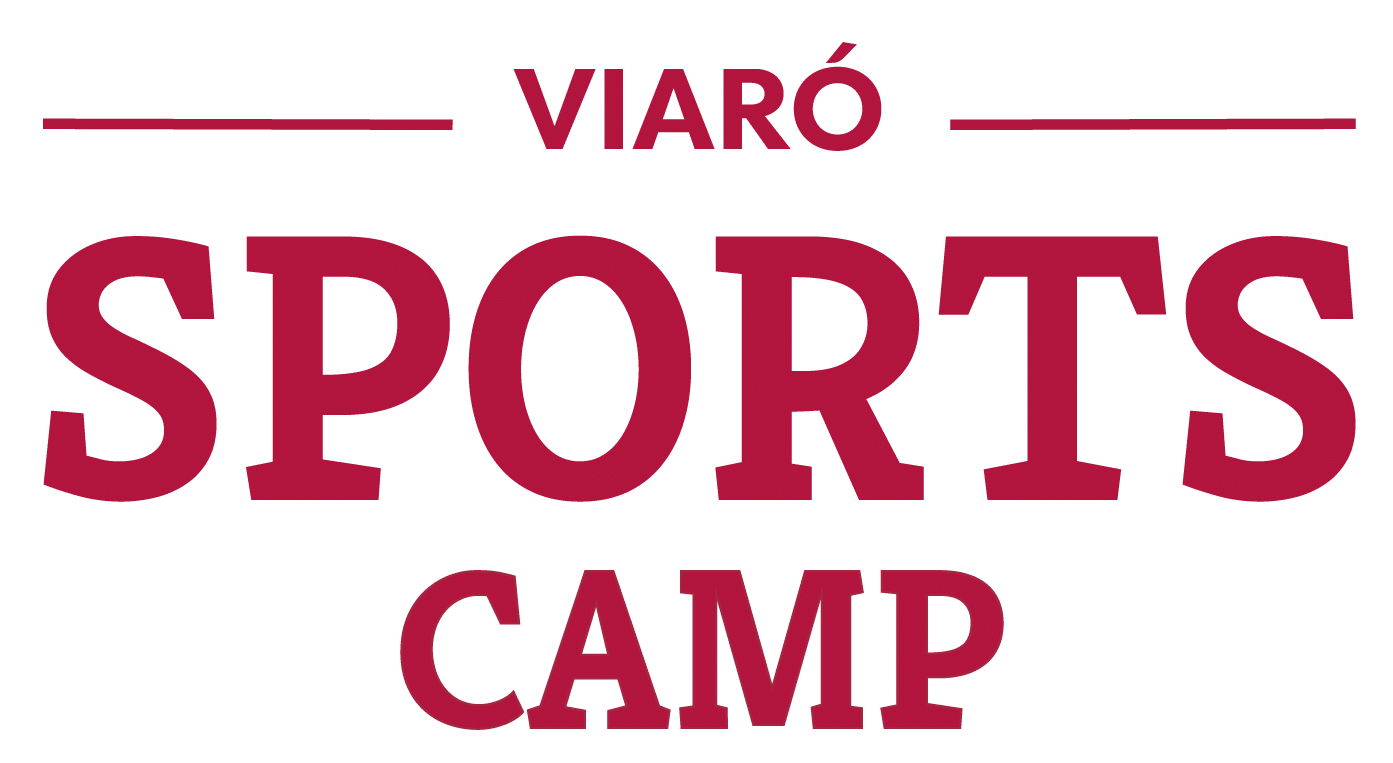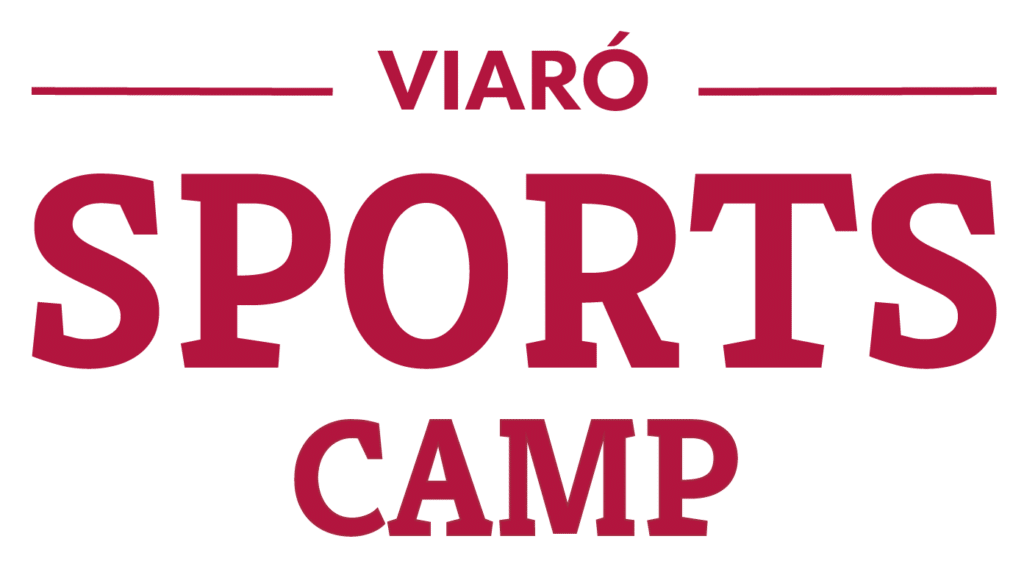 ---
The Sports Camp (for football or basketball) was born with the purpose of offering a space for your child to improve coordination and the technical and tactical aspects of the sport he chooses. 
During the morning, they will have specific training sessions and competitions, as well as enjoying an hour of pádel, time at the pool and some sports games. 
Our activities emphasize personal growth and the instilment of values of each participant. For the technical and tactical sessions, the camp has a qualified training staff, who will help the students better understand every aspect of the game situations.
Viaró's facilities are the ideal setting for your child to continue learning through sports in the summer.
---
Time
The Sports Camp will start at 9:15am and finish at 2:30pm, after lunch. Students are asked to be punctual. 
Place
The Sports Summer Camp takes place at the Viaró sports facilities. Every morning, prior to sports training, students must go to the locker room building. 
Padel
Every day students will play a padel tennis championship in our own facilities. If you do not have a racket, the school will provide you with one
Uniform
Each participant will be given 2 training jerseys.  Additionally, they will need:  
Shorts
Football boots / sports shoes
Towel, swimsuit and flip flops
sun block and soap
Breakfast and bottle of water
Padel racket (optional)
Travel
 All students must access the school through its main entrance on Av. Alcalde Barnils (next to CAR).
If you arrive by car. You can park in the school parkinglot.
Lunch
Lunch is at 2:00 p.m. in the school dining room. Please inform us should your child have any special dietary needs. We will inform you of the weekly lunch menus in a bulletin that we will give out on the first day of each week.
Complementary activities
Each week with the collaboration of guest speakers, theoretical and training sessions will be given to the participants.
Methodology
Boost player skills
Small group training
High-tech base
Daily competition
Game understanding
Tactical intelligence
Weekly schedule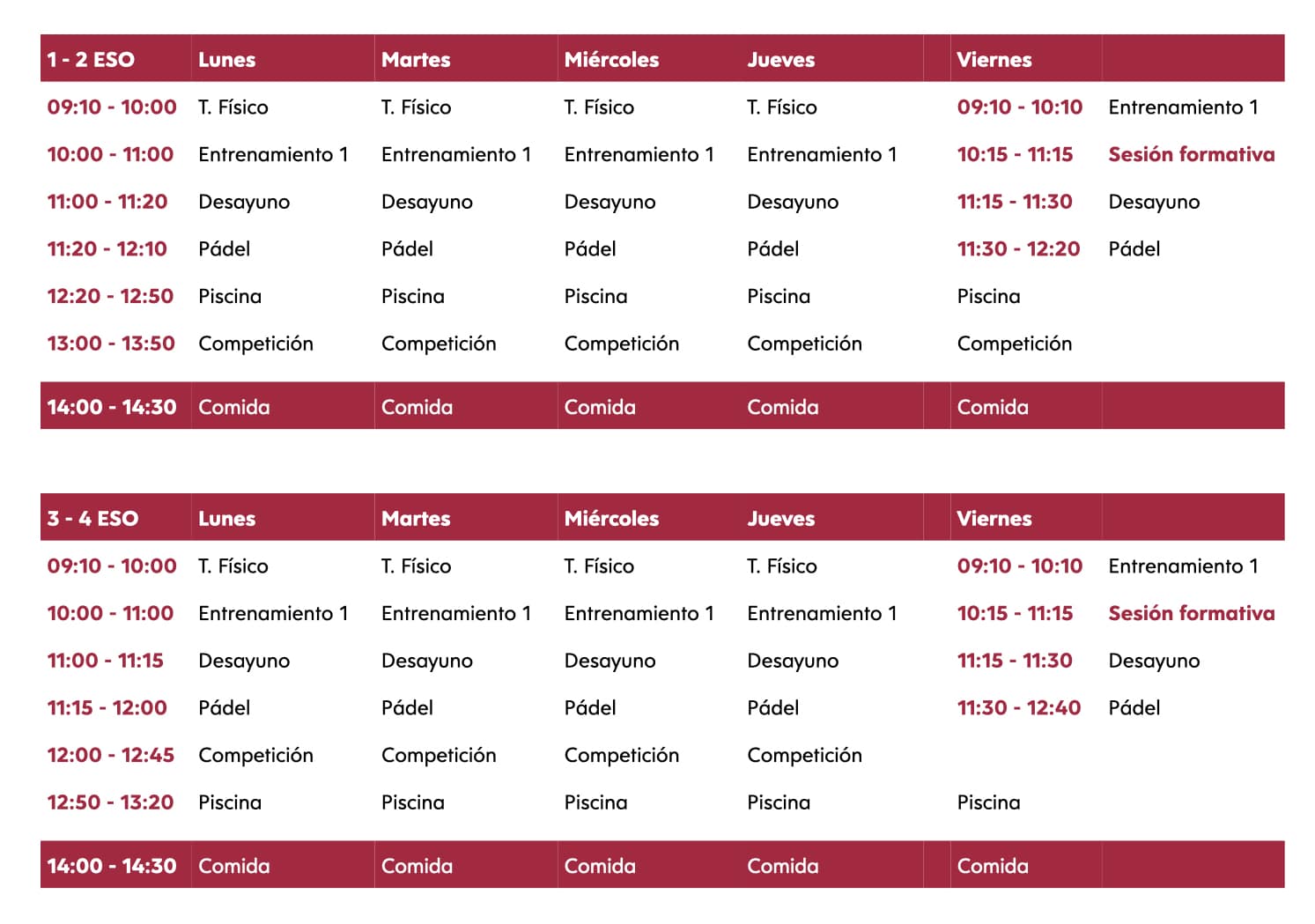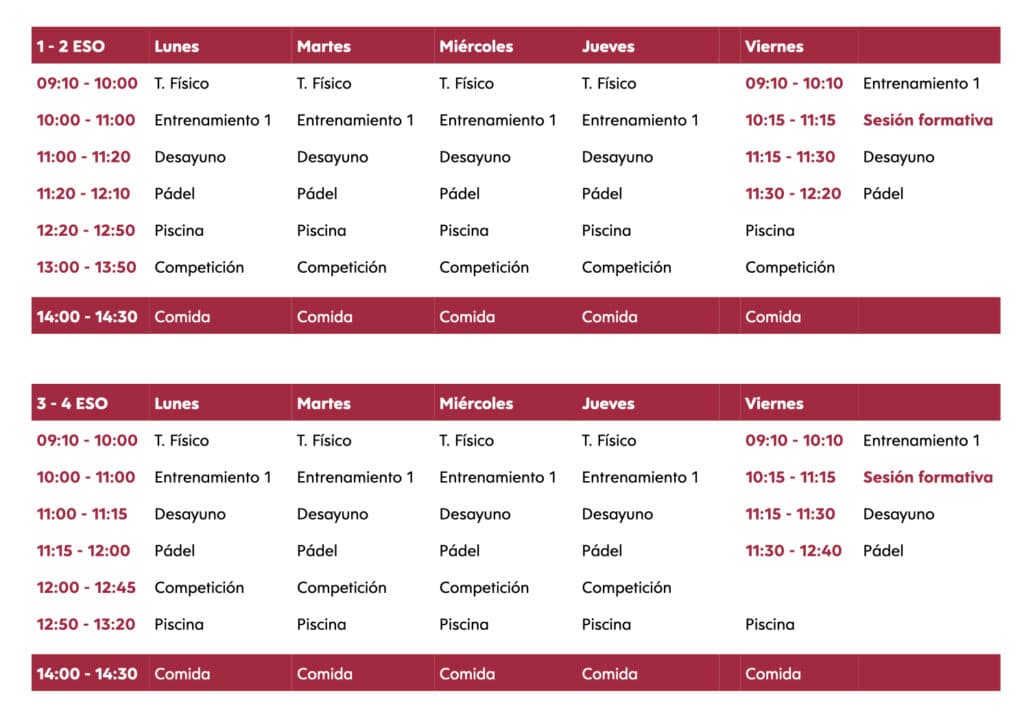 International students
Spanish Immersion Experince 
Highly recommended for all students coming from abroad, the Spanish Immersion Experience is a program built for non-Spanish speakers who wish to advance their knowledge of the language. The Immersion Experience combines 13 hours of classroom instruction with 7 hours of projects and cultural outings.  
Foreign students can request specific information about prices and registration by e-mail to: international@viaro.org
Prices and registration
You will find all the information about prices and registration on the main page of summer activities.